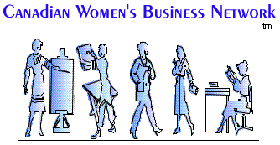 A Cooperative in India
by Susan Ghosh
Banyan Products
---
A small women's cooperative assisted by an Indian based NGO called SEVA (HELP) manufactures paper using waste cloth, vegetable and organic matter like bagasse (waste sugarcane), hay, grass with decorative things like marigold, bougainvilla and other flower petals added. The paper is entirely made by hand.

From this is then made journals, gift wraps, book marks, gift tags, greeting cards and letter paper with decorative prints block printed on by hand.

The entire process employs women to collect the wastes, process the waste and manufacture these products. The packaging is entirely done manually and the women given a reasonable hourly wage that helps support them and their families; providing a very valuable extra income (sometimes the only income).

These products have been imported and are being stocked by Susan Ghosh of Banyan Products. Susan hopes to find a market here in Canada; particularly in the western provinces that will allow her to place a repeat of the initial order and help the co-op find a steady market in future months.

Any advice and/or tips from members of the Network will be greatly appreciated as all help is needed to make a go of this.

Please contact:
Susan Ghosh, Banyon Products
8841-213A Place
Langley, British Columbia
Canada V1M 2H9
Telephone:(604) 596-0089 or 1888-0634
Fax: (604) 882-7338
Email



Return to Articles
Email

Join The Search






The contents, images and code on this web page are Copyright © 1996-98 by Threshold Internet Services
Use or distribution of copyrighted materials without the written authorization of Threshold Internet Services is prohibited.
All other trademarks and servicemarks are the property of their respective owners.