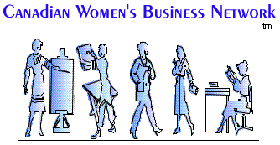 CUSO - Director, Revenue Generation
---
QUALIFICATIONS

7 years of demonstrable experience in a wide variety of fundraising areas;

5 years of proven experience as a manager of a not-for-profit fundraising department;

strong organizational, administrative and managerial skills, including experience in budgeting and personnel management;

budgeting and personnel management;

excellent interpersonal skills;

excellent oral and written communication skills;

planning and analytical skills;

experience with computer-driven donor base management systems;
Requirements:
knowledge of not-for-profit marketing principles and techniques;

knowledge of communications and public relations;

ability to work under pressure and to successfully meet deadlines;

ability to work independently and as part of a team;

oral and written fluency in English and French;

commitment to participatory decision-making and gender equity;

ability to travel both in Canada and overseas.
Desirable:
experience in international development.

A full Job Description is available from the Human Resources Department. Qualified candidates should submit their résumé by January 26, 1998 to:
Human Resources Department
CUSO
400 - 2255 Carling Avenue
Ottawa, Ontario K2B 1A6
Fax: (613) 829-7996
Only candidates called for interview will be contacted
CUSO is committed to Employment Equity

Email



Join The Search







The contents, images and code on this web page are Copyright © 1996-98 by Threshold Internet Services
Use or distribution of copyrighted materials without the written authorization of Threshold Internet Services is prohibited.
All other trademarks and servicemarks are the property of their respective owners.