Your Personal Vision/Mission Statement
by Cecile Peterkin, Cosmic Coaching Centre

I recently spent some time revising my personal vision/mission statement for my coaching practice. While doing this, it occurred to me that the vision I have for my work is closely related to my personal vision. Having a job that reflects my personal vision is powerful because it has allowed me to create a business life for myself that truly reflects who I am. Companies know all about vision and mission statements and getting their employees on board. Vision and mission statements propel the company in the direction that they want, and ultimately towards success. Many of us have spent countless hours working on these statements for our employers, and doing our part to contribute to their vision as a part of the team. Much like a business, we, as human beings have a purpose or mission in life. What if we spent as much time getting to know who we are and what we want for ourselves? A personal vision/mission statement is the framework for creating a powerful life. Unlike a goal, a vision or mission rarely changes. It is a reason for our existence. It guides us in the decisions we make and the directions we take.
Your Personal Vision

Close your eyes and picture yourself in the future. It may be a few months or years from today. See the person you are; what you are doing, who you are with, what you have accomplished, what is important to you, and how people relate to you. How does it feel to be you? Feel the person you are, your true self. Now, open your eyes and see your life and yourself in the present, through those eyes. You will begin to notice the changes you need to make to honour this vision and lead a powerful life.

A Personal Vision is a picture of your True Self in the future. An effective personal vision includes all the important elements of your life and career; it is who you want to be, what you want to do, how you want to feel, what you want to own, and who you want to associate with. Although your personal vision helps you to see into the future, it must be grounded in the present. It is a statement of who you are, and who you are becoming. It is the framework for the process of creating your life. Your vision is where you are headed, how you get there is your mission statement.
Your Personal Mission Statement

A Personal Mission Statement is how you will manifest your Personal Vision in your daily life. It may be a few words or several pages, but it is not a "to do" list. It reflects your uniqueness and must speak to you powerfully about the person you are and the person you are becoming. Remember, it's okay to be where you are, while heading somewhere else. In fact, the only place you can start, is where you are right now. Having a personal vision does not mean your life changes overnight. But it will change. Your personal mission statement provides the steps to get you there.

Your Personal Mission Statement should answer three questions:
What is my life about (Purpose)?

What do I stand for (Values)?

What actions do I take to manifest my Purpose and my Values?
Stephen Covey writes that "an empowering Mission Statement…
Represents the deepest and best within you. It comes out of a solid connection with your deep inner life.

Is the fulfillment of your own unique gifts. It's the expression of your unique capacity to contribute.

Addresses and integrates the four fundamental human needs and capacities in the physical, social/emotional, mental and spiritual dimensions.

Deals with all the significant roles in your life. It represents a lifetime balance of personal, family, work, community-whatever roles you feel are yours to fill.

Is written to inspire you-not to impress anyone else. It communicates to you and inspires you on the most essential level."
"Creating a Personal Mission Statement will be, without question, one of the most powerful and significant things you will ever do to take leadership of your life. In it you will identify the most important roles, relationships, and things in your life -- who you want to be, what you want to do, to whom and what you want of give your life, the principles you want to anchor your life to, the legacy you want to leave.
All the goals and decisions you will make in the future will be based upon it. It's like deciding first which wall you want to lean your ladder of life against, and then beginning to climb. It will be a compass -- a strong source of guidance amid the stormy seas and pressing, pulling currents of your life."
Stephen Covey, author or The Seven Habits of Highly Effective People A Personal Vision/Mission can help propel you into a new job, or make your present job work better for you. The more connected your Personal Vision/Mission is to yourself, the better it can guide your career and your life. © Cecile Peterkin. All rights reserved.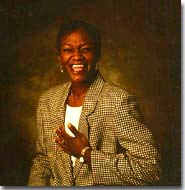 Cecile Peterkin
Cosmic Coaching
Cecile Peterkin is a trained Career/Life Coach and a member of the International Coach Federation (ICF). With over 17 years of managerial, leadership, empowerment counseling and personal development experience, Cecile is a professional with truly inspirational abilities. Cecile is a strong, spicy, stimulating, and cheerfully aggressive individual. She, more than most, is willing to laugh at life's hardships and believes that all things happen for a reason -- and that makes others want to find out her recipe for happiness. Cecile's clients benefit from her knowledge base and her intuitive abilities that enable her to cultivate the best in people. Cecile genuinely loves people and others respond to her lively spirit and genuineness immediately. Cecile listens attentively, learning about her clients' goals and their challenges, and then proceeds to create a strategy that her and client work on to achieve the next higher level. Her objective insights and compassionate style give each client the clarity and confidence they need as they embark on the journey toward new horizons. Her formal training includes Mentoring, Train-The-Trainer, Project Management Certificate, How Adults Learn Certificate and Instructor/ Facilitator Certificate. Seeking to help women, children and the disadvantaged to uncover the joy in their own lives Cecile is actively involved in the community through various volunteer organizations. Website:
cosmiccoachingcentre.com
Contact Cecile directly at
cecile @ cosmiccoachingcentre.com
or call 416 486 4112.
~ Advertise ~ E-Market ~ Contact Info ~ Site Map ~ Home ~